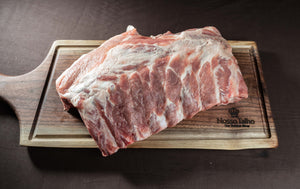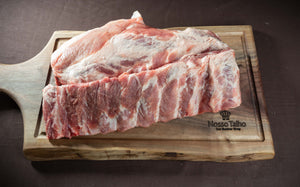 Pork Side Rib (3.75-4 lb)
Pork Side Rib, also known as spare rib can be grilled, smoked and baked.  Option to take the full rib or we can cut in half for you.
How to Order (Qty):   By piece
All our pork is sourced from our exclusive network of Ontario Pork Farmers. Naturally processed by our experienced and professional butchers for you.