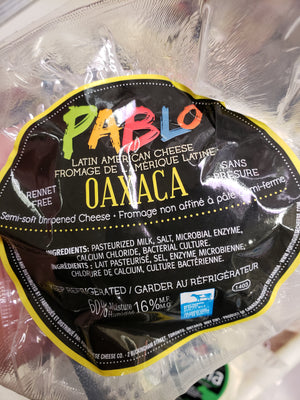 Oaxaca cheese also known as quesillo, is a white, semihard cheese from Mexico, similar to unaged Monterey jack, but with a mozzarella-like string cheese texture. Outside Mexico, Oaxaca cheese is often confused with asadero, a cheese produced in the northern state of Chihuahua.
How to Order: By piece

Average Size: 275 grams
Price:  20.69 kg
Product of Ontario.